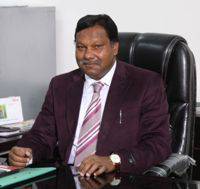 Sh. H.L Rana
Chairman
St. Andrews Institute of Technology and Management
It is the goal of every life to be a part of a noble cause. My Association with St. Andrews Institute of Technology & Management helps me to fulfill it.
There is no great satisfaction than to be able to help the nations next generation of winners and champions find their true calling in life.
By combining the finest learning paradigms with the most relevant industry-facing curriculum, by weaving cutting-edge pedagogical methods with the latest resources, by forging critical links worth corporate, and fostering a holistic ecosystem of learning, sharing and growth, St. Andrews empowers its students to reach their cherished career destination.
With an ambitious growth road map ahead of us, we plan to go from strength to strength in the years to come. But our goal will remain unchanged.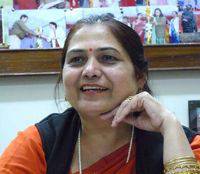 Smt. P. L Rana
Founder Principal
St. Andrews Group of Institution
We are heading towards a new era that would best be described, as written by Charles Dickens, "It was the best of times, it was the worst of times: it was the age of wisdom, it was the age of foolishness"?

The Scenario today with young minds exposed to the Internet and Instances of incident is alarming indeed. The Need of the hour is Constant Counselling at home and in the Institution. Also It is imperative that we ensure that our children are absorbed in some activities like Sports, Music or Art beside academics. This will channelize the children's mind in constructive activities.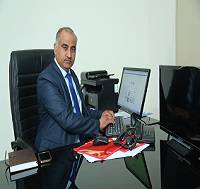 Dr. Jugnesh Kumar
Academic Director
St. Andrews Group of Institution
St Andrews has been a leader in science education for more than 3 decades, we build educational programs that prepare its students to make a difference in the world. The talent we ducat, help in building better future. Education is expanding its portfolio of programs and its reach to meet the demand.
St. Andrews is able to offer students not only short, intensive courses on campus each semester but increasingly, programs with global relevance at various locations around the world. Those who want to explore subjects in depth and / or re-enter the technology workforce after a hiatus, St. Andrews is the best place. I encourage you to explore all that St. Andrews Professional Education has to offer.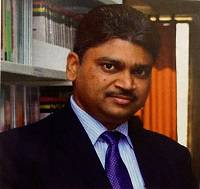 Dr. Lalit Kumar Sharma
Management Dean
St. Andrews Group of Institution
Today, more than ever, the world demands young managers and business leaders who can lead businesses to the forefront of the global economy, or those who can steer global businesses to succeed in emerging markets.
With a top industry experienced faculty known for its focus in providing sector specialization management thought leadership and data driven insights, SAITM prepares students for that role, giving them that critical edge for success.
SAITM has achieved a 29-year tradition in delivering an experiential learning experience that is relevant, rigorous and rewarding.