About ST. Andrews group
St. Andrews Institute of Technology & Management is located in the industrial hub of India Gurgaon, Delhi (NCR). Affiliated to MDU and approved by AICTE, the college has a 22 acre lush green campus which provides a conductive environment for the students to grow not only as good Engineers / Managers but as world class citizens.
Approved By

Govt. of India

Maharshi Dayand University

AICTE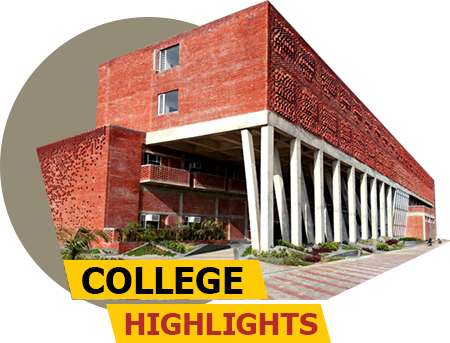 28+ Years
of excellence in education
50+
well equipped workshops
22+ Acres
of lush green campus
9 L.P.A
Highest Package Offered
3.15 L.P.A
Average Package
80
Total Corporates Participated for Internship & Placements
Leading corporates where placement assistance is offered
What students have to say about us
The campus is on a 22 acre . Good enough. College buildings and hostels are very well maintained.The college administration takes care of the "look of the college" pretty well. Lots of greenery and peace.

I find the fee structure for this college quite reasonable given the quality of education and exposure that is provided to the students.Also training and workshops are free of cost and included in the fee structure. Placements are good. And faculties are very helpful and knowledgeable.

The placement is good. The placement rate is close to 78%. Good companies do visit here. The placement officer here is a very good man and do help us very much in the placements. Tech and non tech both companies visit campus for every Interested students.
Facebook Rating 4.4

Google Rating 4.4

Student Rating 4.8

Student Rating 4.5

Student Rating 4.4

Student Rating 4.9
1. What is the admissions Process?
The Admission Process followed at St. Andrews Institute of Technology & Management is as follow:-
Enquire about the course:-
Based in your interest and course eligibility you have to choose from programs that are offered by our institution. (B.Tech, BBA, BCA)
If you are confused about the program choice or the branch that you want to choose you can speak to our counselors and know about the details about the program.
Application
All prospective students must apply through a common application link online or in campus with there desired program of study.
Shortlisting
Once the application form is submitted and you have application fee paid, the eligible and shortlisted candidates are invited for a counselling session in the college.
Counseling
The student has to reach the campus on the given date. In the campus the student will have a personel interaction with a student counsellor to clear any doubts the student have.
Admission
After the document verification has been done & fees has been deposited in the college, you are given admission and also a admission letter which has the details of your program of study.
2. What is the fee structure?
Courses offered & fee structure:-
| Course | Course Duration (Years) | Course Fee |
| --- | --- | --- |
| B.Tech Computer Science Engineering | 4 | Rs. 92,000/- |
| B.Tech Mechanical Engineering | 4 | Rs. 92,000/- |
| B.Tech Electronics & Telecommunication Engineering | 4 | Rs. 92,000/- |
| B.B.A (Bachelor of Buisness Administration) | 3 | Rs. 72,000/- |
| B.C.A (Bachelor of Computer application) | 3 | Rs. 72,000/- |
4. How to get education loan?
The college (SAITM) steps forward to support in providing all the documents required from the college the University for issuing of loan from any bank. SAITM has collaborations with State Bank of India, Oriental Bank of Commerce for the same.
5. Can I visit the college campus before admissions?
Yes you can visit the campus before the admission. For the same you have to first enquire online using the above form, then further you can schedule an appointment with a counselor for the date of your campus visit. call 8505933331.
6. What is the Eligibility for B.Tech BBA BCA?
For B. tech (any stream)
10+2 with Physics and Mathematics as compulsory subjects along with one of the following subjects: (a) Chemistry (b) Bio-Technology (c) Biology/ Technical Vocational subject and minimum 45% marks in aggregate.
For BBA & BCA
10+2 with 45% marks in aggregate (42.75% marks for SC/ST candidates of Haryana only)
Maths as a subject is not Compulsory for admission