Campus Information
About ST. Andrews Group
St. Andrews Institute of Technology & Management is located in the industrial hub of India Gurgaon, Delhi (NCR). Affiliated to MDU and approved by AICTE, the college has a 22 acre lush green campus which provides a conductive environment for the students to grow not only as good Engineers / Managers but as world class citizens.

Approved By
Govt. of India
Maharshi Dayanand University
AICTE
Placement Highlights
10 LPA Highest Package Offered
4 LPA Average Package
Leading corporates where placement assistance is offered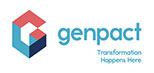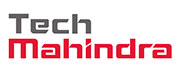 Life at SAITM
The college is situated in the heart of the city. Apart from being the Garden City, Gurgaon is now the natural choice and preferred destination for students from different parts of the country to pursue professional education, be it in Engineering, Medicine or any other field.
Contact Us
St. Andrews Institute of Technology and Management Khurrampur, Farrukh Nagar, Haily Mandi Road, Gurgaon, Delhi (NCR)
Mobile Number: 8505937772
Email ID: admissions@saitm.org